Livio Gianola is an Italian composer and virtuoso who made a name for himself internationally both as the master of the 8-string guitar and as the only non-Spaniard to have ever written flamenco music for the Spanish National Ballet.
His unique captivating melodies and refined harmonies aided by a strong classical background have brought him much admiration from the flamenco world's most important representatives such as Paco de Lucia and Antonio Canales, just to name a few.
In his unmistakable style, he has recorded five CDs as a soloist so far; the most recent one – titled "Ottocorde" – was produced by Cosmopolitana. An eagerly awaited sixth CD containing his groundbreaking composition "Concierto para un alma noble" for guitar and orchestra – again a Cosmopolitana production – will be completed in 2020).
Livio, who has performed at countless prestigious venues on every continent, is one of those rare musicians who can command a stage and spellbind an audience all by himself. He does prefer to perform solo but can also be booked with a group of select musicians (e.g. bandoneon, violin, flute, percussion) and if desired also top-class flamenco dancers.
To get a taste of Livio's music and style, please check out his YouTube channel, Facebook page or website.
Cosmopolitana manages Livio Gianola and has been granted exclusivity for his worldwide bookings and productions.
To have this exceptional artist play at your venue or festival, please do not hesitate to get in touch.
Full dossier (artistic biography, musical proposition, links to his most representative videos) available upon request.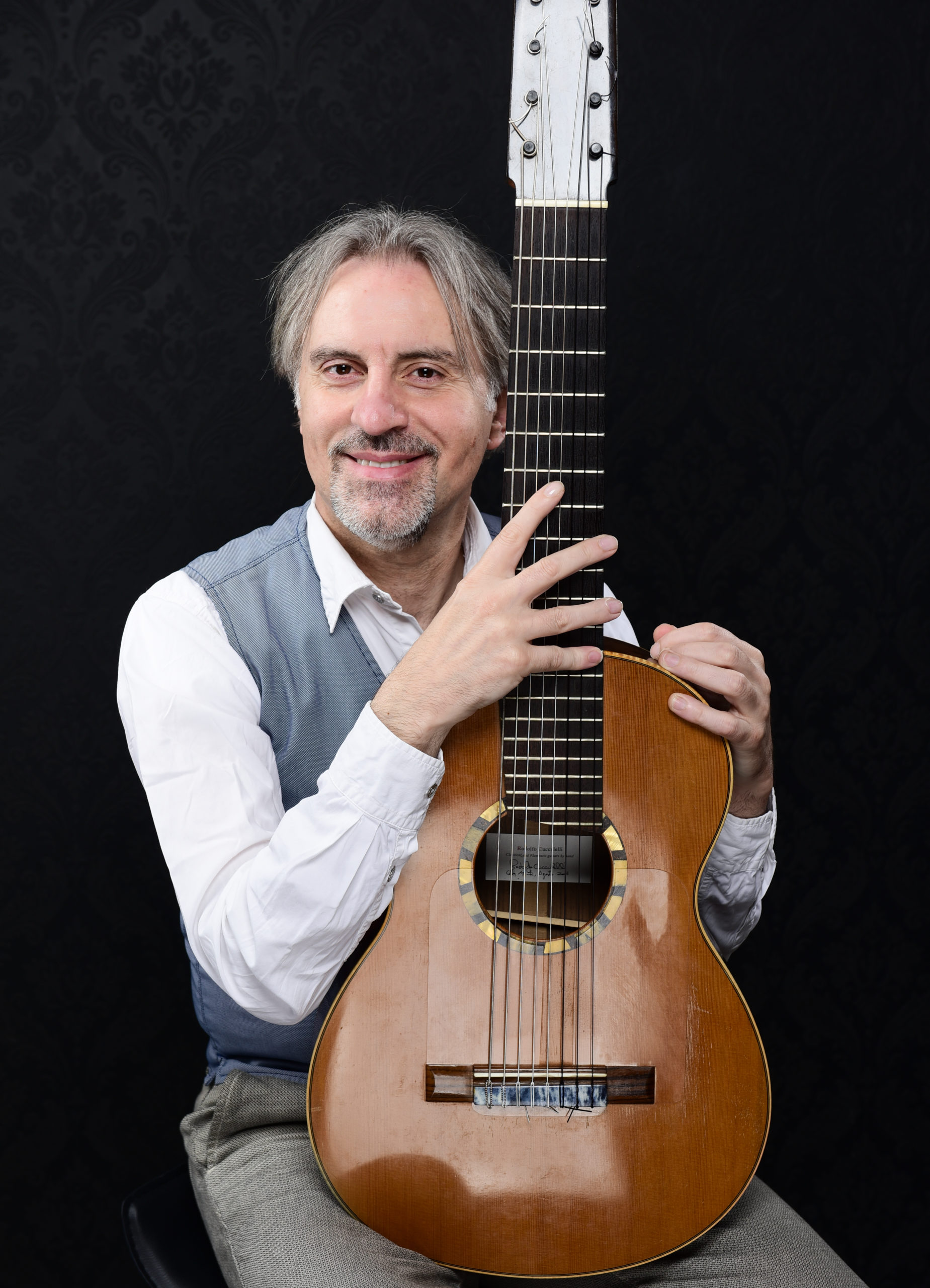 Both Livio Gianola's latest CD "Ottocorde" and the print version of "Studi ed Esercizi – Seconda Serie", studies and exercises for classical and flamenco guitar, can exclusively be ordered through our website's shop.