UCIANO MARZIALI was born in Bergamo, Italy in 1976. He began studying guitar at the age of 8; at age 11 he was admitted to the Donizetti Institute of Music, Bergamo, to study under maestro Giorgio Oltremari. In 1997, graduating cum laude with the highest marks in his class, he received the S. Mayr Award for graduate of the year.
Luciano Marziali performs extensively in Europe and South America both as a soloist and as a member of various chamber music ensembles winnig critical and public acclaim: in duo with the German guitarist Tobias Kassung, in Fénix International Guitar Quartet with Prof. Hubert Käppel, Sotiris Malasiotis and Piraí Vaca and as soloist with the orchestras Junge Philharmonie Koln, WDR Sinfonie Orchester, WDR Rundfunk Orchester and Sinfonietta Köln under the direction of well-known conductors like Michail Jurowsky, Semyon Bychkov, Tan Dun, Völker Hartung and Cornelius Frowein.
He has also performed on several recordings, amoung other in 2002 with Fénix International Guitar Quartet and in 2003 as soloist with WDR Sinfonie Orchester. 
Luciano Marziali attended master classes by the well-known guitarists David Russell, Tilman Hoppstock, Angelo Gilardino, Thomas Müller-Pering, Simon Dinnigan, Hubert Käppel, Roberto Aussel and Dusan Bogdanovic, who hailed him as one of the best Italian guitarists of his generation, for his masterful technique and for the depth and sensitivity of his performance.
He is regularly invited as a teacher at several European master classes and guitar festivals.
Luciano Marziali lives in Cologne, where he combines solo and chamber music performances with teaching.
To get a taste of Luciano's music and style, please check out his YouTube channel, Facebook page or website.
Cosmopolitana manages Luciano Marziali for his worldwide bookings and productions.
To have this exceptional artist play at your venue or festival, please do not hesitate to get in touch.
Full dossier (artistic biography, musical proposition, links to his most representative videos) available upon request.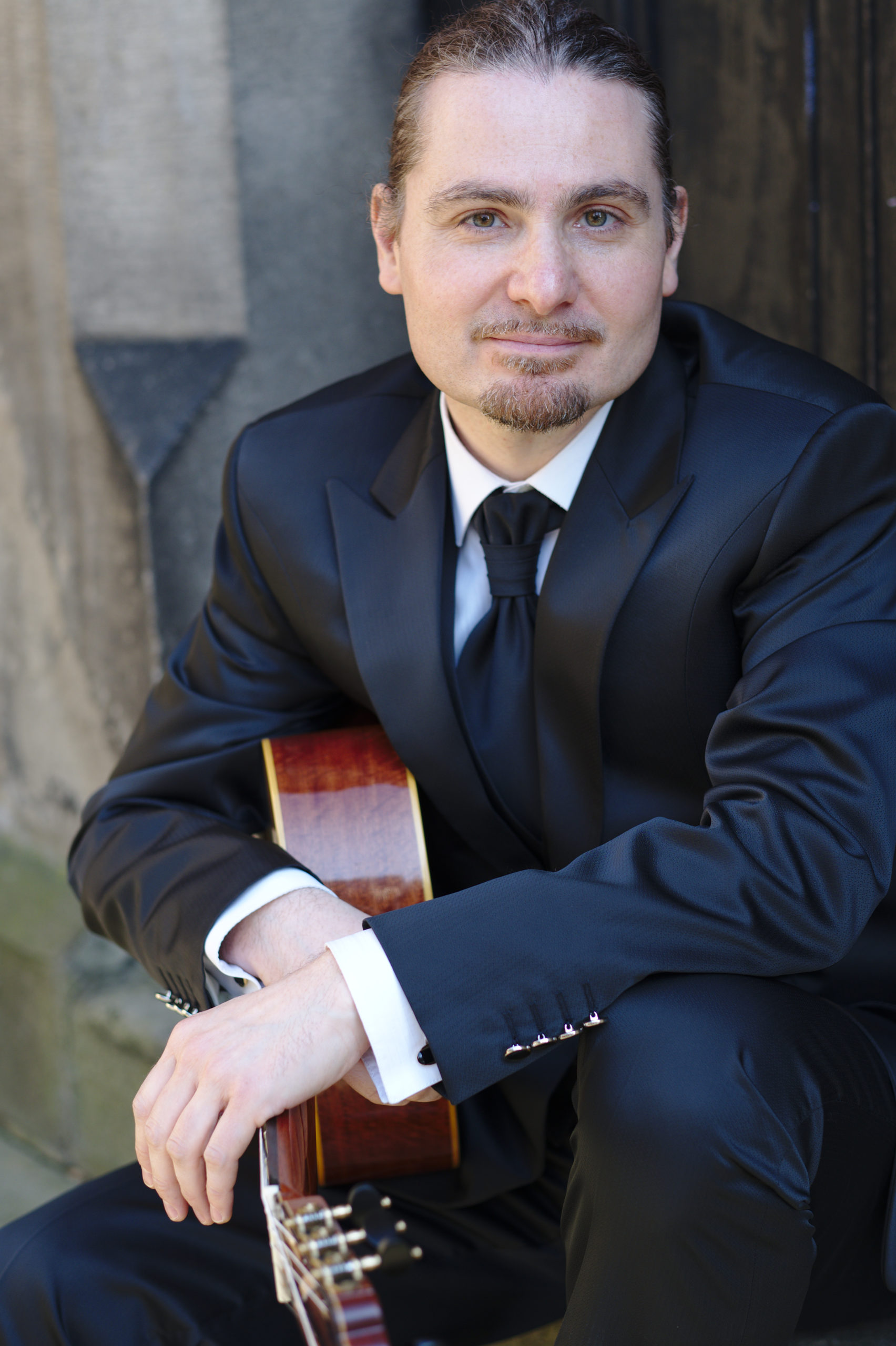 Luciano Marziali has published various CDs. Click here to see his full discography and information on how to purchase.