The Italian guitarist Luciano Marziali and the German guitarist Tobias Kassung form one of the most exciting musical partnerships in the classical scene. Both musicians have been at home on the international stage as soloists and chamber musicians for many years.
In 2009, these two exceptional guitarists, who met when studying at the Cologne University of Music (Hochschule für Musik Köln), established their duo within the Cologne Classical Ensemble (Kölner Klassik-Ensemble e.V.). 
The duo's sophisticated cross-genre repertoire sets them apart from the norm. Since founding their guitar duo, Marziali's and Kassung's focus has been on the masterful arrangement and interpretation of film scores by famous Italian composers such as Nino Rota and Ennio Morricone. On their current album "Il Cinema", released by KSG Exaudio in 2019, they capture the magic of great motion picture music of the 20th century. They combine this music impressively with early Renaissance music by John Dowland and Kassung's own extensive suite "Il Cinema", composed especially for the duo's programme. 
Too see those two gifted and charismatic musicians in action, you may want to check out their videos on YouTube.
Cosmopolitana manages the Duo Kassung-Marziali for its worldwide bookings and productions.
To have these two exceptional artists play at your venue or festival, please do not hesitate to get in touch.
Full dossier (artistic biography, musical proposition, links to their most representative videos) is available upon request.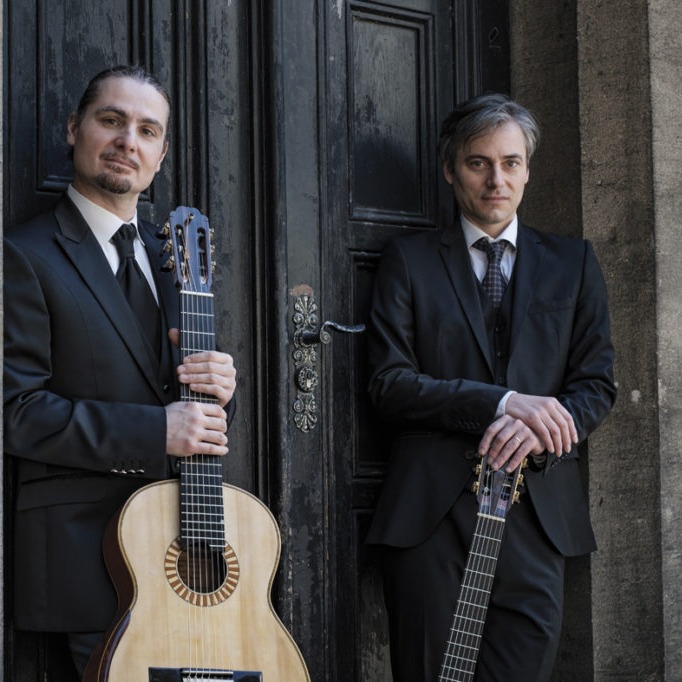 To purchase "Il Cinema", the new CD published by Duo Kassung-Marziali by KSG Exaudio, please click here.